At Equipall Appraisals, we provide comprehensive appraisals done on site, or at our facility. Rick Trinetti, owner of Equipall Inc. is a member of the Canadian Personal Property Appraisers Group (CPPAG). He earned his CPPA designation in Toronto November 2017.

Equipall Appraisals specialize in, but are not limited to: Mobile off road construction, landscape, paving, snow and farm equipment, construction rental equipment, trailers, and vehicles.

A complete and well documented report is provided for businesses, banks, insurance companies, trustees & receivers, litigation purposes, and individuals.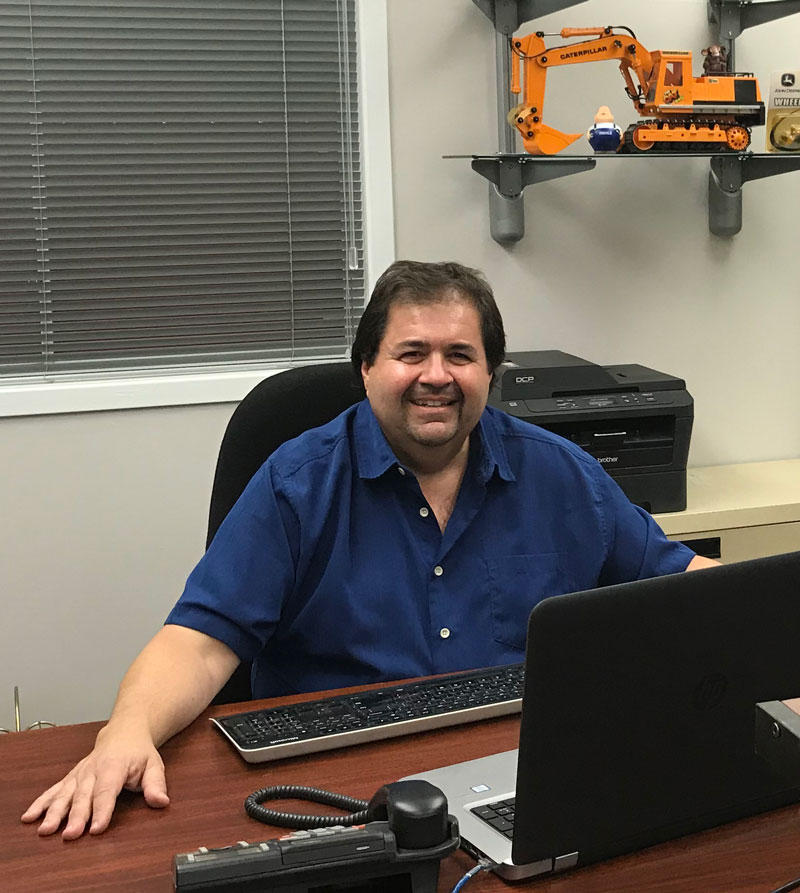 Mr. Trinetti has spent 25 years as an operations and fleet manager for a family owned road construction and snow removal company. Presently Mr. Trinetti is the owner /operator of Equipall Inc., an equipment, truck and trailer, sales, service, and repair facility.


As a member of the Canadian Personal Property Appraisers Group (CPPAG), we adhere to a strict code of ethics which assures our clients a service that can be relied on now, and in the future. We value our reputation for competent, ethical, and personal service. Whatever your requirements are, feel free to give us a call to discuss your present required needs.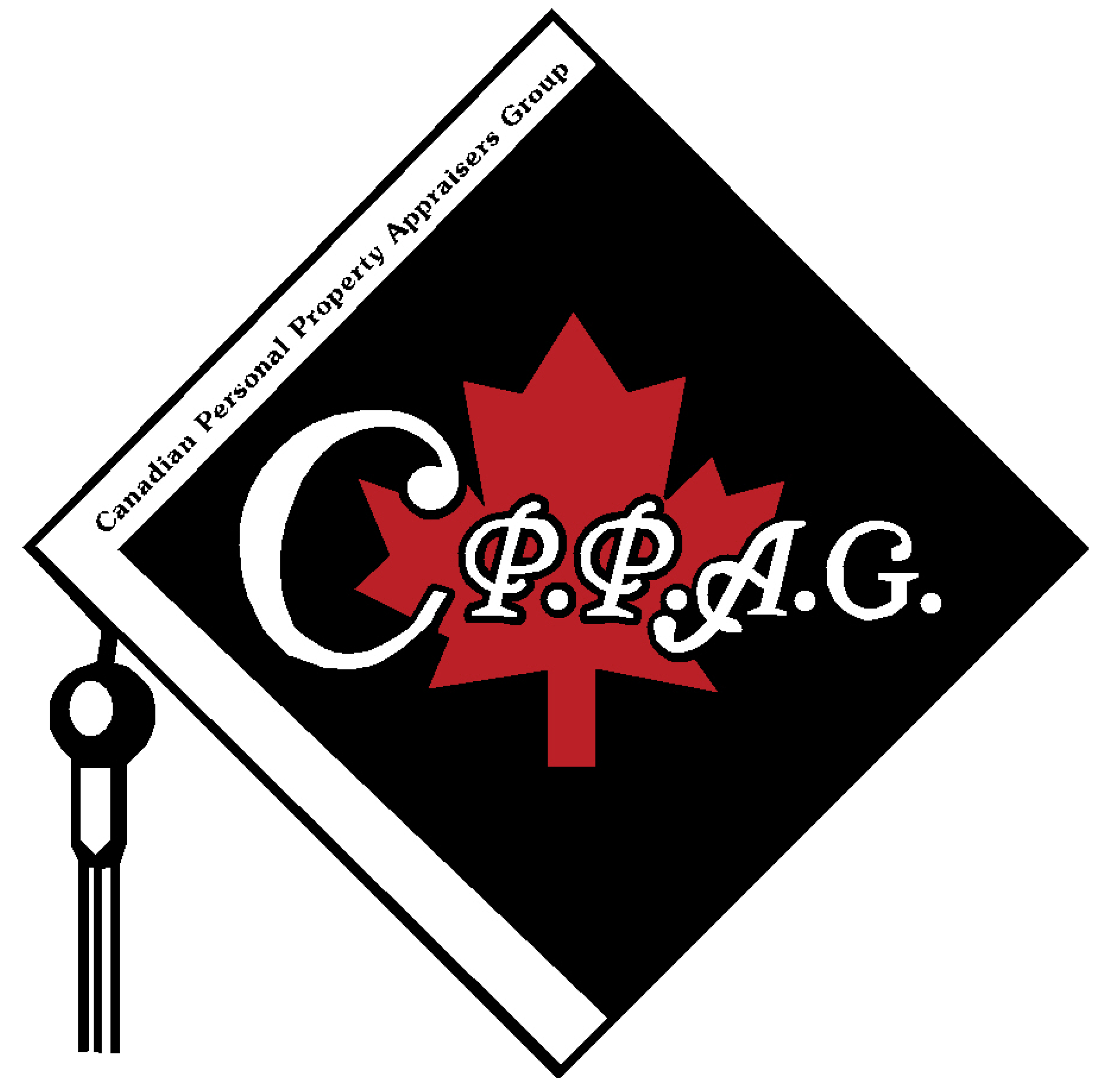 Definition of Personal Property
Personal property is generally considered property that is movable as opposed to real property or real estate. In common law systems, personal property may also be called chattels or personalty. In civil law systems, personal property is often called movable property or movables – any property that can be moved from one location to another.
Definition of Appraisals & Value
An Appraisal is the act or process of determining value. Value is defined as monetary worth of property, goods, or services.

An Appraisal is defined as an objective opinion giving sound reason for the conclusion.
The Record Keeping Rule
Equipall Inc. will keep a work file for each appraisal assignment.

The work file will be retained for at least five year after preparation or at least 2 two years after final disposition of any judicial proceeding, which ever period expires last.
The Scope of the Work Rule
Equipall appraisers take responsibility to determine the appropriate scope of work for a given assignment
By indentifying the problem
Acceptability of the scope of the Work
Disclosure obligations
The Concept of Values
Value can be regarded as an article's "worth" or "market price". To appraise is to "estimate the value of an item". This is done by producing an objective opinion as to the item's market price, based upon factual evidence and conclusions. Value can be determined by using some or all of the following.
Fair Market Value
Fair Market Value: The price at which property would change hands between a willing buyer and a willing seller; neither being under the compulsion to buy or a compulsion to sell, and both having reasonable knowledge of relevant facts.
Fair market Value depends upon an item's actual worth in the market place and not upon its' theoretical worth. This can be determined by selling price of the item, sale of comparable items, and the cost of reproduction. The time of appraisal and the supply and demand of particular item(s) in the market place may also effect Fair Market Value.
Similar or like items (also known as a comparable) can determine Fair Market Value. However, not only must the item be comparable, but the time and date of sale must be within a reasonable time frame to be considered comparable.
Cost of Purchase Price
Cost or Purchase price may sometimes be the best evidence of value. This figure is relevant to the time frame and conditions under which the item was sold and while it can be used as evidence of Fair Market Value, it may be subject to interpretation.
Reproduction Cost
Reproduction Cost is an alternative method to determining value outside of Fair Market Value. Reproduction cost may be considered when; there is no evidence of any comparable sales, the item is unique in nature, and/or has a limited market.

Once the replacement cost is determined, the correct amount of depreciation must also be taken into consideration when calculating value. Keep in mind that it is often found that reproduction cost is usually higher than Fair Market Value of an item would normally dictate.
Replacement Cost
Replacement Cost is the cost of replacing a particular item when it is either lost or destroyed. The form of appraisal is common to those performed for insurance purposes.
Forced Sale or Liquidation Value
Forced Sale or Liquidation Value is the price paid for an item in an arm's length transaction that is well below the Fair Market Value. Most often when an item is sold for less than the Fair Market Value there was an existing financial condition or forced sale that brought the item into the market place in circumstances preventing realization of its appraised or Fair Market Value.
Liquidation Value
Liquidation Value can be defined as the price paid for goods when there was a financial situation, or other limiting circumstances, existing at the time of the sale so as to require a sacrifice.
Desktop Opinion
Another source of value can be from a professional's opinion known as an "Uninspected Opinion". In which the "opinion" is generated from data or other information materials supplied, to evaluate the item, without the benefit of an actual onsite inspection. This is only a desktop opinion from the appraiser and is not recommended for use in credit decisions. An "Uninspected Opinion" should only be used to determine if there is a need for an onsite full report appraisal.
Services are available to Individuals, Corporations, Banks, Finance Companies, Leasing Companies, Insurance & Accounting Firms, Trustees, Consultants, Government Agenceies, Executors or Probate Courts, etc.